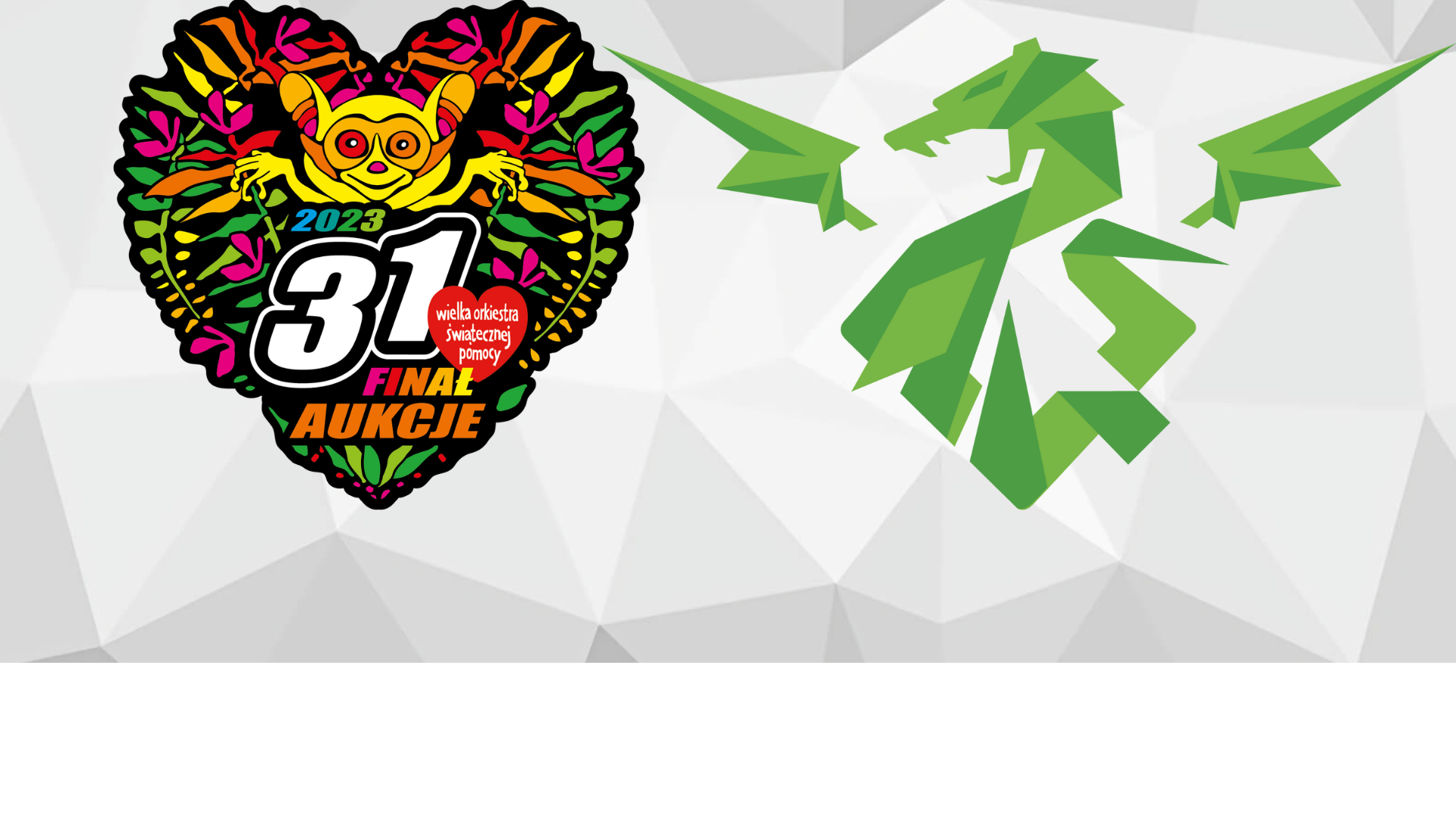 Winter without a WOŚP auction? Unthinkable!
#QLOCdragons have proven time and again that they have big hearts, which is why we've been supporting Jurek Owsiak in breaking WOŚP records for years.
In 2023, we organized an auction offering not only unique prizes like an exclusive dragon figurine reserved for long-standing employees and QLOC merchandise but also an extraordinary opportunity to experience a day in our shoes and get an insider's look at our work! Our four main departments —QA, DEV, ART, and LOCALIZATION – were excited to share their knowledge of game development. Sounds impressive, doesn't it? Well, it was!
The lucky winner who visited our Warsaw office was Wioleta Turek – an artist whose passion for gaming has captivated her entirely. Wioleta chose to focus on gaining valuable insights from our ART department. Our talented specialists – Paulina Rygier (Junior Art Producer), Kornelia Borycka (Junior Technical Artist) and Mikołaj Fabjański (Senior Technical Artist) – guided Wioleta in starting her career in the industry and provided a concrete understanding of their work processes.
But that's not all. After an exhilarating day at the office, we surprised our guest by inviting her to the PRL recording studio, where she had the chance to showcase her skills as a voice-over artist. We were genuinely amazed by her talent!
We are thrilled that we could host Wioleta and had an incredible time with her during her visit. Another opportunity awaits us next year! 😊