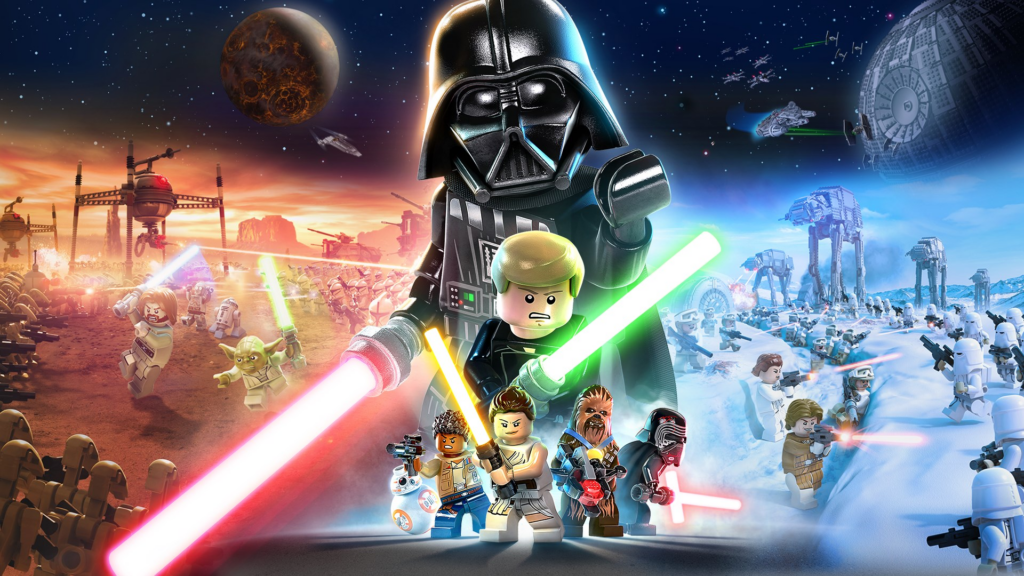 Testimonials
QLOC has provided some of the best Unreal Engine C++ specialists we have had the pleasure of working with at Funcom. Not only did they take on quite challenging tasks in the deep layers of a heavily modified Unreal Engine, they also did this with surprising speed and accuracy, working closely with many parts of our large game and tech teams, leaving a great impression with all involved.
The QLOC Team is a partner that we have found to always be professional, helpful and accurate down to the last detail. Our Teams usually work together on multiple games, and QLOC has proved to be a reliable partner in all relevant aspects: they provide all localizations in time, answer our questions promptly and guarantee quality language translations. ​ Their experience, organizational skills, and teamwork allow us to be sure that all localizations of our games have been prepared with a careful attention to all details, and with a full understanding of our players' needs.
Ekaterina Isakova
Azur Games
I have worked closely with QLOC for the past several years and have nothing but positive things to say about all of their work. Translations are always of the utmost quality and are delivered on time or even before the requested deadline. They are also highly efficient at performing localization tests. I would definitely recommend QLOC to anyone looking for high quality translation services. Such reliable service providers are few and far between.
Alexis Green-Painchaud
Gameloft
We've been working with QLOC for more than a year now on the localization of our games in various languages. We are very happy with the quality of the services they provide us with. On top of being skillful and passionate, their project managers are very reactive and flexible, and always come up with a solution each time we need their help. Deliveries are always on time, and communication is easy with the whole team. QLOC knows how to handle video game localization. Thank you for your great work so far!
Estelle Bailly
Hi-Rez Studios
We've worked with QLOC on multiple projects and they continue to impress us each time. They are easy to work with, flexible at working odd hours to help communication, scale their team sizes quickly, and have always done quality functionality testing and localization work.
Justin Britch
Obsidian Entertainment​
I have been collaborating with QLOC for a few years now and they have constantly delivered quality on Czech and Polish translations. Their team is efficient, responsive, professional, and super friendly!
Yan Charron
Ubisoft Montreal​
For years QLOC has been CD PROJEKT RED's partner of choice in several key areas of our projects – from large-scale Game Testing for both production and post-release support development phases, through co-development including Engineering and 3D Art, up to full game porting. QLOC's team has proven themselves to be able to tackle most challenging projects in their respective fields that we have entrusted them with. We wholeheartedly recommend QLOC as a trusted service provider and a great business partner.
Jan Rosner
CD PROJEKT RED​
I have had the opportunity to work with QLOC on several projects now at Obsidian Entertainment, including Tyranny, Pillars of Eternity II: Deadfire, and most recently Avowed. Each time, their leads have made integration a breeze by adapting to our preferred systems and tools for testing and tracking. Their Testers have not only met all the basic needs I would expect from a QA staff: Accurate tracking, clear yet concise bug reports, and proficiency with game specific systems; but they have also been great advocates for the players. By truly understanding our content and systems, QLOC testers find intricate details and edge cases that would otherwise have gone out to our players.
David Benefield
Obsidian Entertainment
Big thanks to all at QLOC! They've been excellent for this project and I love the bugs they've created (some are hilarious like the securing a player in fulton bag). Hopefully we'll see more of each other in the future and create an even more fun atmosphere! Big thanks, QLOC, once again.   
Aziz Mehmedovic
Starbreeze Studios
(...) and can I just say I have really only extremely positive things to say about Jan, Marta, Karolina and all of QLOC. I have worked with many QA teams in the past and I can honestly say the QLOC team I have worked with is right up with the very best in the industry. 
Ryu Underhill​
CD PROJEKT RED​
I just wanted to thank QLOC for all the hard work so far, it's been amazing having you on the project, it's taken a lot of pressure off us, especially since you are all so autonomous inquisitive and efficient in the tasks we've sent you - I really hope we get to work together with QLOC in the future, thanks for everything!
Calum Wilson
Avalanche Studios